Due to the growing insecurity and scams, today each and every popular site is initiating the phone verification process. The key reason behind this policy is the increasing number of fraudulent accounts which are likely to affect the interest of people and play with their emotions. Similarly, popular social networking platform, Facebook, is utilizing this process for stricter access to your accounts and to confirm that you are the genuine owner of the account. But at times, it becomes very annoying to go through the complete phone verification process because we need to prove our identity every time as we try to log in to our accounts. So to skip this cell phone verification process, there are certain tricks and services that help you bypass it. But before learning about those tricks, let me tell you more about the phone verification policy and tricks for Facebook phone number verification bypass.

What is phone verification?
Phone verification is the process of validating your mobile number to know whether it is in service or in a working condition or not. Phone verification is done with a voice call through an IVR or via an OTP (One Time Password) when you try to log in from a new browser or device which id unrecognized by the site. This step is generated to confirm that the number is being used by the genuine and original account holder and not a deceptive person.
How does the mobile phone verification system work?
To go through the phone verification process, you'll need to add your mobile number to your Facebook account.
Add your phone number using your country code.
You'll be sent a confirmation pin sms for the phone number verification.
Enter that code to the provided space and submit.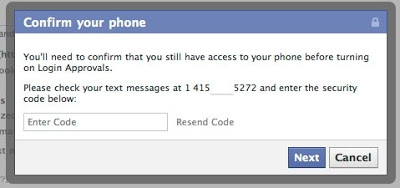 Verification popup
Next time when you log in from an unrecognized device or browser, Facebook will send a security code to your verified phone number. Enter that code to gain access to your account.
Why is Facebook phone number verification necessary?
Facebook phone verification is necessary for certain reasons.
To confirm the person is the original owner of the account.
To avoid duplicity and frauds operating the account.
To confirm the account is not fake.
How to bypass phone verification in Facebook?
Use fake phone numbers
Want to get rid of the phone verification step? Then why not provide fake phone number for verification? There are certain sms verification sites that provide you fake phone numbers in order to save you from the mobile phone verification step. Since Facebook allow you to create only one phone number for a single account, you can use the numbers from these sites and create multiple accounts with them. To start using the fake numbers, please follow the steps below:
Go to the sms verification site. (Recommended: http://voicemail.k7.net/signup/). Sign up and get your virtual phone number.
Copy any number and paste it where Facebook is asking for sms verification.
Come back to the sms verification site and click on the number which you copied.
Check your code sent by Facebook.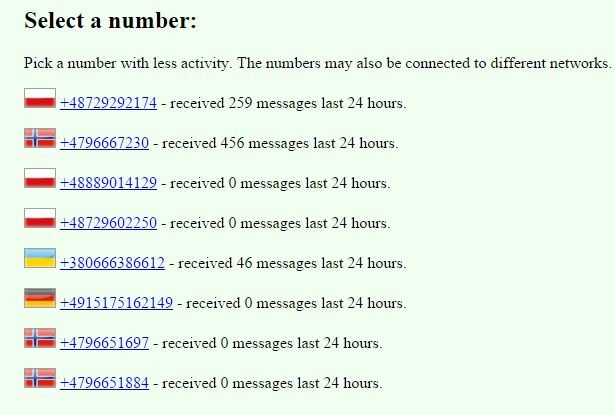 Choose fake phone number

Check received messages
Few of the best sms verification sites of 2015-2016 are mentioned below:
http://sms-verification.com/
http://receive-sms-online.com/
http://www.receivesmsonline.net/
http://receive-sms.com/
http://sellaite.com/smsreceiver/
http://www.411sms.com/freesms
http://www.lleida.net/en/
http://www.pinger.com/
How to pass Facebook phone verification with a temporary email id?
Another trick that is in use is to use a temporary email id. Just follow the steps below to bypass the phone number verification process:
(1) Create a Facebook account with a temporary email id containing the domain names below.
@fb.me
@nat.com
@tfbnw.net
@tfbnw.net
@fin1te.net
@fbrell.com
@fbsbx.com
@thefacebook.com
@thefacebook.com
@facebookmail.com

Sign up
(2) Skip the next step.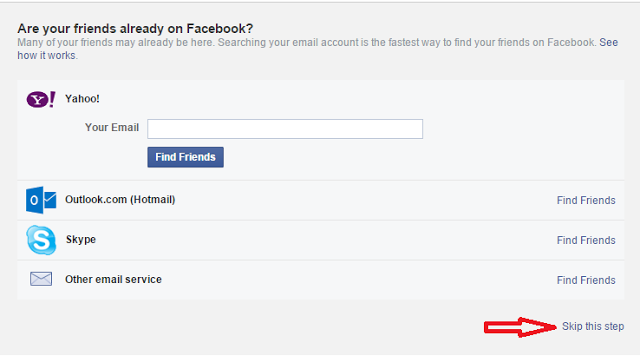 Skip friend finder step
(3) Your account won't be activated without phone number verification and so you'd need to change your email address. You can see a message on top to verify email address or change email address.

Message to verify account
(4) Change your email address and enter the email id that you own.
(5) Now login to your email account, open the new email from facebook.
(6) Click on Confirm account to get your account confirmed.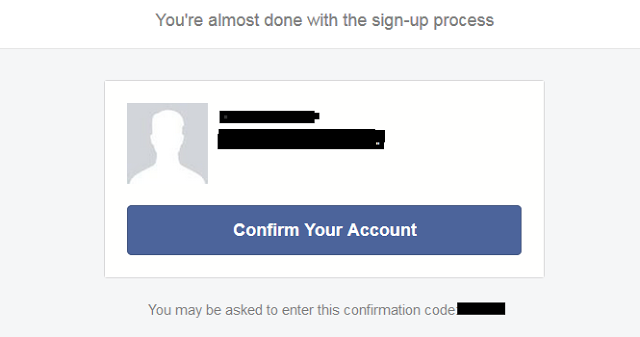 Confirm your account
You will see your account confirmed and you no longer need to go though the phone verification process. Using this trick to bypass Facebook phone verification, you don't have to use any external service.
Are the above-mentioned tricks safe?
Definitely, they are safe. Although the second trick is less popular than the first one, most people use the fake phone number trick for bypass. This process won't hamper you and your Facebook account anyway and it is just a way to avoid receiving the annoying text messages every time you try to login to your account. These messages won't ping your mobile phone every time and you can check them online.
But are these tricks particularly used by the bad guys? Yes, probably. Majority of the users who create Facebook accounts for a fake personality utilize these methods to bypass phone number verification. Because they use multiple accounts but use a single cell phone number, they are not able to use it for more than one account. And this is why the SMS verification sites turn out helpful for them and provide them several numbers for Facebook phone verification bypass.
How are these techniques help you?
The SMS verification sites help you in several ways.
Allow creating multiple Facebook accounts with a single phone number.
Maintain privacy and hides your identity.
Does not reveal your actual phone number.
Hides your actual location.
Does not keep you country specific.
Turns out helpful when your phone is non-working.
It is helpful when you don't have a phone.
It is useful when you don't want to keep useless or promotional messages on your phone.
The provided numbers are free.
Makes you an international customer, even when you are in your country.
Hence, you can see that bypassing the Facebook phone verification process is very easy and handy. If you want to get rid of verifying your mobile phone number to Facebook every time then you should definitely try the SMS verification sites. They are completely free, secure and easy to find your desired number from their list.
Tags
Bypass facebook phone verification