"I need WiFi access in my area and want to find the places with WiFi near me." Getting free WiFi connection at a specific place is not that easy. Either you need to pay a one-time charge to access it, or require the authority to get it. And nowadays, WiFi has become such an essential element that every home and organization supports it. But getting free WiFi anywhere and WiFi around me might be a big challenge for you for no else offers it publicly and free of cost. So today I am telling you the most advantageous ways to get a WiFi connection for your device and tell you how I get free WiFi near me.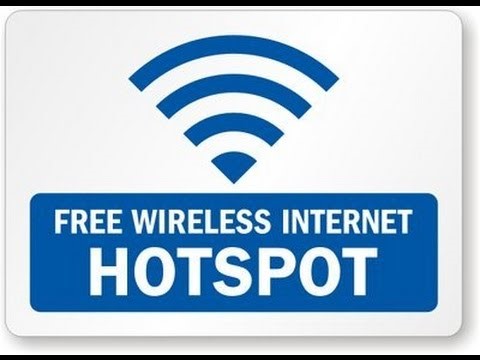 How to get WiFi anywhere

?
(1) Look for hidden networks
If you cannot find the hidden WiFi networks normally, then try using a few WiFi scanner tools and programs on your laptop, PC, tablet, computer or smartphone. These programs perform a detailed listing of the WiFi networks, even the ones those are hidden. They also determine the strength of the network by providing signal strength, channels, security strength, etc. Few of the relevant WiFi scanner apps are mentioned below.
For Windows: NetStumbler, WeFi
For Mac: iStumbler, WiFi Scanner
For Android: WeFi, WiFi Analyzer, WiFi Scanner
For iOS: JiWire's, Network Analyzer (Lite)
Web apps: WiFinder, Hotspot Haven, JiWire, Wi-Fi Hotspot List, Hotspotr
8 best wifi analyzer and wifi channel scanner apps to optimize wifi
(2) Where to find hotels or places those have WiFi?
A number of big businesses, hotels, and café's offer free and open WiFi nowadays to attract the public. So you can easily guess which ones of them will provide free WiFi and you can move over to that location. Few of the places that offer WiFi free are Barnes & Noble, Starbucks, FedEx, airports, Panera Bread, Krystal, McDonald's, resorts, and hotels like Mariott, Hilton, etc.
(3) Browse the right websites
Few wireless internet networks do not offer the entire internet access for free, but they do offer a few specific sites for free access. With such connections, you might not be able to check your email or social networking accounts but you can browse across a few sites for free which might not be that beneficial, though. But if you want to access public WiFi just for time pass then you can carry on with it. They offer free access to websites like, People's Magazine, Amazon, The Wall Street Journal, and lot more sites that offer news, information, and other general material to the public.

(4) How to get free WiFi with Loyalty programs?
Few hotels and business offer you free WiFi anywhere if you join their loyalty programs. Most of the loyalty programs are free as long as you have a good spam filter in your mailbox. This relieves you from receiving the annoying newsletters which are often received after signing up. But at the end, you are getting free WiFi network from those companies which are your prior matter of concern. Joining loyalty programs makes you a potential customer of the company and hence, you are kept on the priority list for getting offered with free WiFi.
50 funny, clever, best wifi network names list
(5) How to get free WiFi with Coupon codes?
Coupon codes are nowadays the key to getting huge discounts for products and even WiFi networks. So the deals and coupons websites offer the working discount coupons for private WiFi connections and the networks which are not openly offered. Websites like RetailMeNot, Offers.com, Coupons.com, and Goodsearch.com offers coupon codes and deals for free WiFi networks from which you can find from which companies you will be getting it.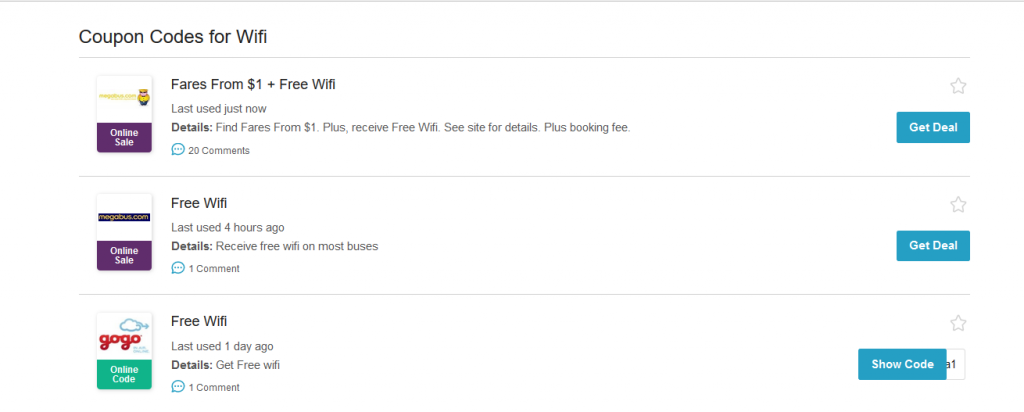 (6) How to get WiFi anywhere with some MAC spoofing?
Some organizations offer your free WiFi but just for a limited time. If you are interested towards surfing the web a little more, then you can extend the WiFi time limit by doing some MAC spoofing. Use a different MAC spoof address to get an extended browsing time or spoof someone else's MAC address to get unlimited WiFi access everywhere. This a simple trick which can be used by anyone where you need to change the numbers randomly.
(7) How to get free WiFi anywhere from your cable company?
Some cable providers offer free WiFi if you subscribe to their services or use their cable internet at home. Doing this, they will probably give you access to their free WiFi hotspots and some from the other cable providers too. You can learn about their WiFi hotspots by checking into their website and find a map for the nearby hotspots near you. Few cable providers offer a mobile app which you can download and find the hotspots in your locality. Similar cable providers who offer free WiFi are, Comcast, Time Warner Cable, Cox Communications, Bright House Networks, and CableVision.

(8) Tether your phone
Tethering is one of the most useful options to get free WiFi outside, but perhaps, you'll require jailbreaking your iPhone or root if you are an Android user. The best part about this process is it mostly works in any case and using it do not require rooting your Android phone and you can avail free WiFi with it. One of the best tethering app for both iPhone and Android is PDANet that offers wireless tethering via Bluetooth and displays data usage in real-time. It also attempts to conceal tethering from your cellular network provider to avoid getting you into any trouble.
(9) Hack into protected networks
If you are technically strong and need WiFi anyhow despite offering no free connection, then you might probably require doing a little hacking. This is the last option you can try if the others fail to work so be very careful before attempting the hacks. We have the complete guide for you on how to hack a WiFi password from which you can try out all the procedures and tools to get into an open WiFi network. This procedure is not essentially recommended unless you know how to protect and secure from the hacks.
Conclusion
I have listed all the central procedures of getting into a free WiFi network at specific places. But before you attempt to perform any of these, make sure the WiFi network you are attempting to get in is secure and don't aim to steal your private information. As you know most WiFi networks are made private in order to engage with a secure network, so be sure you make the right use of these procedures.