Welcome to this Intelius Review!
Have you ever needed to perform a background check on someone? It could be a potential employee for your small business or a seemingly perfect guy that asked you for a date.
Hiring a personal investigator would be too expensive, so is there an online background check service or a people finder you could use, where you can perform people search, find relevant public records, reports and more?
Yes, there are many such "people finders" or online services where you can perform a background check on a person. Of the ones that are available to you online, Intelius is one of the better options – it promises fast and accurate people search, and has performed over 20 million orders so far – which is really phenomenal.
We are guessing you've already been through many Intelius reviews online already, and need to read one more before making a final decision on whether to use the service or not. If so, you have come to the right place, as this is the most comprehensive and objective Intelius review you will find online. We tell you all you need to know about the Intelius people search.
Millions of people around the world search for public records and other information on Intelius.com. The people finder gathers more than 20 billion public records every year and gets tens of millions of unique users.
It is a top-rated, legitimate and reliable service where you can perform unlimited background checks on people, and sift through various databases. You can also use this service as a reverse lookup or phone lookup for any phone number on any phone carrier or directory.
The service is available in all countries and is especially popular in the USA, UK, India, Canada, and Australia. Here's a look at some of its features. Free search engine submission sites
Intelius Reviews – Features
The most important aspect of a people searcher or background checker is accuracy. So how accurate is Intelius People Search?
Very accurate. In fact, it scores the highest points for accuracy compared to its competitors. Intelius.com not only gives you the full names, current addresses, and date of birth, it also gives you access to public records and reports such as civil reports, criminal records, and official information related to bankruptcy. Intelius People search or Reverse lookup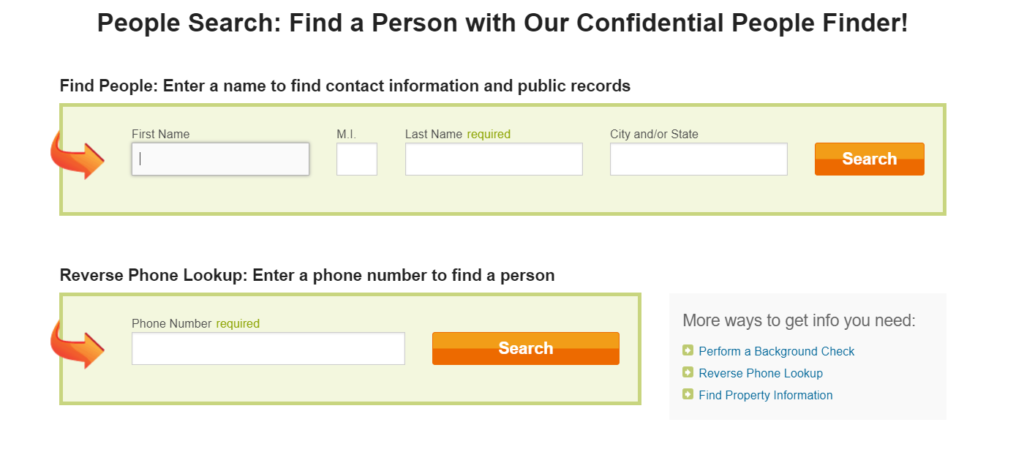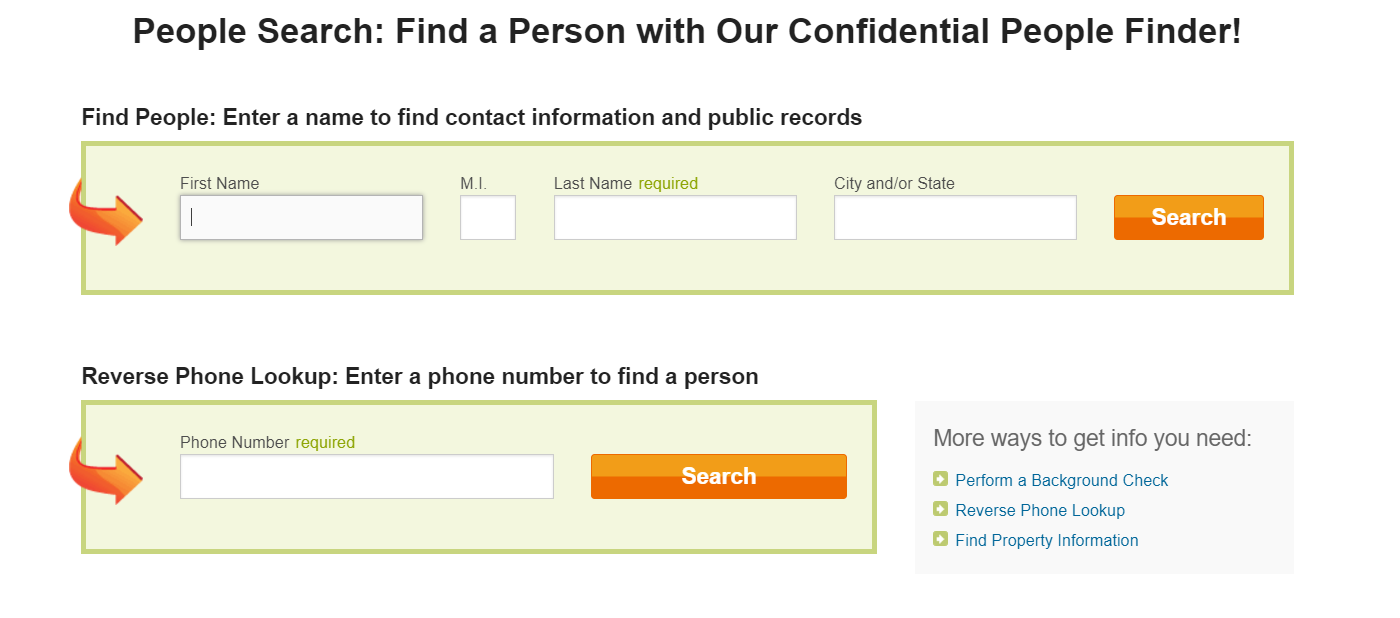 The service sifts through records that are over two decades old and gives you extensive information on the subject's past criminal behavior. It clearly marks out the felonies and misdemeanors, plea and deposition dates in court. Intelius criminal records checker
It tells you about the places where the person has worked and the schools where they have studied, and much more.  As long as the public records are available online in the government databases, this service will find them for you. Intelius background check
It can be very useful when you need to find someone's marriage and divorce records or learn about their work history. While the service does have its limitations, as not all public reports and records are available online, it is still as good as it gets.
Intelius Review: How to Use Intelius?
The website Intelius search is very easy to navigate and the login is quite simple. Intelius People Search comes with a number of tools that allow you to customize your search, such as limiting it to a name within a specific location and narrowing it down to an exact address.  You can perform a highly localized search or a national one depending on what you are looking for.
So if you have only a single piece of information, such as the person's name, the people finder sifts through their public records and various reports and tells you everything you need to know about them, based on publicly available information – which is already in various online databases. Intelius People search or Reverse lookup
You can then choose to order a report, which you will receive within a minute. The report has everything the service was able to find the person, and lays out each category clearly, such as personal public records, a summary of property history, address details and history, work history, criminal check and so on.
Each section of the background report will have detailed instructions on how to view the information. The report will be stored in your account on Intelius.com for 45 days after the purchase, to be used as you like.  Intelius background check
Intelius Reviews:  Where Does this People Finder Get Its Information From?
Intelius search gets all information from public records only, which are documents or pieces of information that are available on government websites and databases, which are not confidential and can be made available to anyone who requests it.
Anyone can find this information, except that you will need to visit various government agencies and make an application to request access to each piece of information. Obviously, this is an arduous task. Intelius search gives you access to all such information within minutes for a small fee.
However, there are things you cannot find on the service, such as a person's credit history, as it is not a consumer reporting agency under the FCRA (Fair Credit Reporting Act).
Intelius Review: Intelius Pricing & Refund Policy
You can access Intelius Reports for the following price plans…
The People Search Report can be ordered for $3.95, but only for $0.95 with Premier.
The People Search Plus Report can be ordered for $9.95, but only for $6.95 with Premier.
A comprehensive Background Report can be ordered for $49.95, but only for $39.95 with Premier.
You can join the Intelius Premier program for $19.95/month ($9.95 for the first month). You can cancel the premier plan anytime.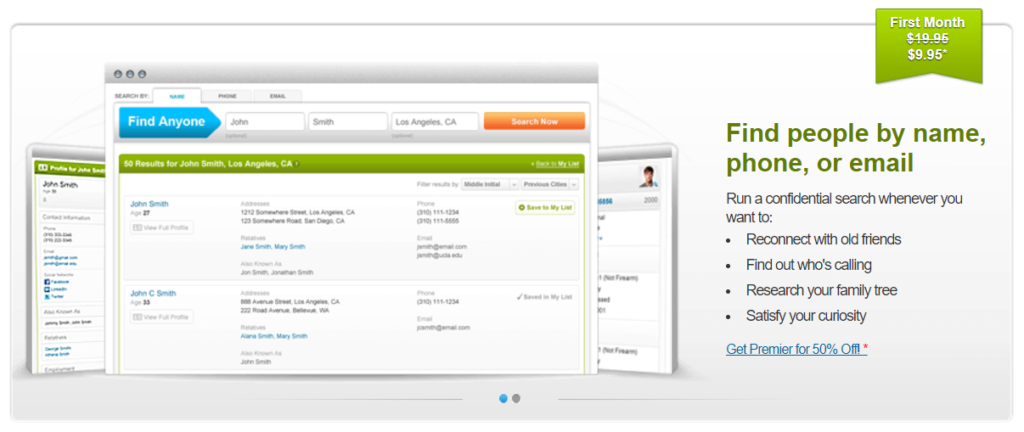 The Intelius Terms & Conditions are clear on one point – the company does not offer a refund on its services. You can choose to cancel your membership by contacting their customer support at (888) 445-2727.
Customer Service
The Intelius customer support is fast and responsive and generally very helpful. They resolve most issues pretty quickly and can be counted upon if you need help while performing a background search. The website Intelius.com has most of the basic information you would need on using its services and has a detailed list of FAQs.
5 best reverse phone lookup services to find out important information
Intelius Pros & Cons
Pros
You will have access to an extensive category of search options.
The website is fast, responsive, easy to navigate and is very user-friendly.
You can search for employment data, court records, criminal history and address history.
The Intelius mobile app is also quite useful.
The results are fairly accurate, one of the best you will get anywhere.
Cons
Some might find the service to be a bit on the expensive side. But it's well worth the money.
You can look for information on a person's credit history.

Conclusion
Intelius is, without doubt, one of the best services for performing background checks out there. The results from an Intelius search are quite accurate and comprehensive. The website is user-friendly and accessing background reports is as easy as it gets. The pricing is on the high side, but it is well worth it. It's no surprise that "Intelius People Search" is considered to be the best service for online background checks.