This is a sponsored post written by me on behalf of Nationwide Mutual Insurance Company. All opinions are 100% mine.
Nationwide provided me with information regarding its blog post.
If you have recently decided to sell your old car, you are probably hoping to get the most out of it. Your car is already in good shape and you have maintained it well, but the buyer will want to get it for the lowest. However, you can get the most value out of your car by cleaning and improving the appearance and following a few good and effective suggestions.
Before you spend your time and effort in finding a buyer, you need to give your car a thorough inspection. Each part should be well maintained and cleaned up so that the buyer has difficulty finding fault in it.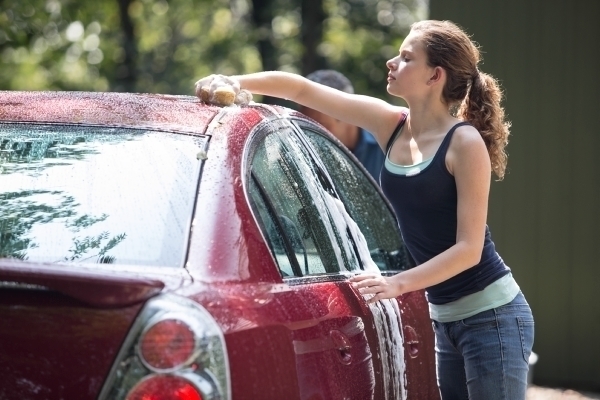 Car selling tips
Trading or privately selling
First, determine how you are going to sell your car. Typically, you have two options: trading it to a dealer or selling it privately to someone. Dealers typically understand that your car will need some work to make it look perfect for a new buyer. If you do decide to sell your car directly, you should still consider spending some time in cleaning it and making it as presentable as possible as first impressions do matter.
Enhance its look
Before listing your car or trading it in give it a facelift. Take it to the carwash to get detailed and get any scratches smoothed over. Buyers will inspect your car before buying, so making sure that it's in top shape is always a great idea.
Make your car smell fresh
Checking the interior is as important as the exterior. Have your seats shampooed and cleaned and add a car freshener that is mild like Lemon or New Car Smell. A car with odors will most likely not sell at the ideal price.
Check Under the Hood
Just like you cleaned the exterior and interior, take some time to check what's under the hood and see if it needs a little love too. Wipe down the engine and stay away from steam cleaning under the hood for safety reasons. While you're at it, check the brakes and make you're your car is in top shape to be sold at the highest price possible.
For more information visit Nationwide's blog post: Prepping Your Ride for Resale: Used Car Selling Tips.