NordVPN claims to be the world's fastest VPN service. Are these claims justified? What about the VPN speed and what do the VPN speed tests tell us? What is the level of security and privacy offered by this VPN?
Does it work on all platforms and devices, such as Windows, Linux, Mac, Android, and iPhone? What about the VPN protocols? And most importantly, what's the VPN cost? We discuss this and more about this incredibly fast VPN.
But first, what's a VPN

?
VPN means Virtual Private Network. It protects your privacy and anonymity online so that your internet activities are not tracked by any government agency or large corporation.
When you sign up for a VPN service, you will have access to an encrypted tunnel that connects you to the VPN server, and through VPN server, you can access the rest of the Web.
The VPN service cloaks your IP address so that you cannot be identified by any website. It makes the internet safer and more secure for you.  A fast, secure VPN can make a lot of difference in countries where the governments watch the online activities of their citizens very closely.
Introducing NordVPN, the World's Fastest VPN
NordVPN claims to be one of the fastest VPN services in the world. It certainly delivers a top VPN speed and is very user-friendly too. It has a number of servers located in several different locations around the world, spread across five continents.
The company has been expanding fast and adding new server locations almost every month. It is also surprisingly affordable, despite the high quality of its service. NordVPN is not only one of the fastest VPN services, it is also a very reliable and delivers one great performance consistently over a period of time.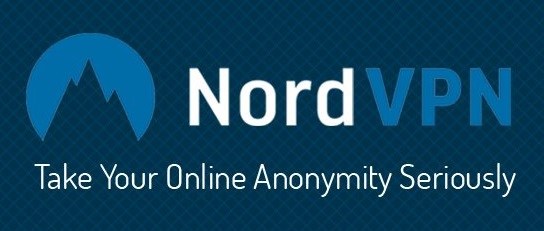 NordVPN Features
The settings are very simple. It's easy to choose a server on NordVPN. All the different countries in which the servers are located are listed, and you only need to click on your favored location. It gets chosen for you and everything else is taken care of.
This VPN software is very user-friendly. The NordVPN client has a great interface which presents the status information such as your username, connection, expiry data and current server load clearly enough so that even someone who has no prior experience with VPN services will find it easy to use.
Your anonymity and privacy are protected. The VPN software replaces your IP address with that of its VPN servers, so your identity is fully protected.
Fastest VPN service.  This super fast VPN delivers super fast speeds on all VPN protocols and multi-device logins. There was not more than 14 percent reduction in speeds across all platforms.
VPN Server Locations
NordVPN is based in Panama, and has over 726 servers in 57 different countries, across 5 continents. It has one of the most robust networks among providers of VPN services. This P2P VPN has servers in the United States, Romania, Russia, United Kingdom, Sweden, Latvia, Netherlands, Canada, Luxemburg and much more.
Supported Devices
NordVPN supports most of the platforms and devices such as Windows, Mac OS X, iOS/iPhone, Linux, and Android. It also supports DD-WRT, Tomato routers, Asus and pfSense firewall.
VPN Speed
NordVPN promises outstanding VPN internet speed and it delivers. It does well in most performance tests with download speeds experiencing a reduction of between 5% and 14% across different servers and VPN protocols.  The latency and upload speeds fared less impressively than the download speeds but were still above average. The upload speed experienced a reduction of 60% over normal levels, which is more than what you will get with most of the other VPNs.
Without a VPN Connection
Location: San Francisco (USA)
Download speed: 41.80 Mbps
Upload speed: 13.19 Mbps
With a Nord VPN Connection
Location: Netherlands
Download speed: 35.30 Mbps
Upload speed: 11.56 Mbps
Protocol selected: L2TP
Recommended: Get the NordVPN at just $3.29/month, $79/2 years (72% off)
Security & Privacy
NordVPN has very clear policies on protecting the privacy and anonymity of users. It has a very simple document on its website which describes its privacy policy very succinctly.
The company's policy on logging is that it makes your online traffic invisible to all third party snoopers including governments, ISPs and even NordVPN itself. The company has a very strict no logging policy and since it is based in Panama, it is not subject to US or EU jurisdiction and can deny government requests for information on users.
The Terms of Service is very clear – as long as users don't use their services to do anything illegal, they would be fine. Otherwise, they can get their account terminated.
The company uses a proprietary Double VPN technology to encrypt your data not once, but twice. This is one of the highest levels of data security and encryption you can get. It uses the ultra-secure 2048-bit SSL encryption which not even a supercomputer can crack.
Pricing and Plans
The NordVPN has three different pricing plans. There is no difference between them in the features provided, except for the price. The SimplePlann is a 1-month plan that costs $11.95 per month. The Standard plan is a 6-month plan that costs $7 per month. The One Year Plan lasts for a year and costs $5.75 per month. You are entitled to a 30-day refund with NordVPN in case you are not satisfied with their services. Get Nord VPN
Recommended: Get the NordVPN at just $3.29/month, $79/2 years (72% off)

How to Buy and Start using NordVPN
It is very easy to sign up for this fast VPN. You only need to provide your email address. You can pay for the service using credit cards, Paypal or Bitcoin. You will be sent the download link by email. Just follow the instructions in the download link to setup the VPN software.
Best WiFI analyzer apps to analyze & fix your WiFi
Pros and Cons of NordVPN
Pros
It is easy to set up and very user-friendly.
It offers a choice of over 700 servers in more than 57 countries.
You get up to 6 six simultaneous connections.
Works as a P2P VPN. P2P is allowed.
Has multiple ultra-secure data centers.
Supports all major platforms and mobile devices.
Runs on all the important operating systems.
Cons
It does not block ad trackers.
You will not get any session specific information.
Customer Support
The NordVPN customer support is fast, responsive and super efficient. They can be contacted by email and live support and are available 24/7. The agents are very professional and resolve customer problems very quickly. There's also a comprehensive FAQ section on the website where most questions that users might have to get answered.
Conclusion
NordVPN claims to be the fastest VPN in the world, and there is a lot of truth to that. It performs very well on most VPN speed tests. This VPN is located in Panama and provides a high level of privacy and security. It does not maintain any logs. It is also very user-friendly and a pleasure to work with. The NordVPN plans and the VPN cost are pretty reasonable as well. We recommend it very highly.